A few words from our director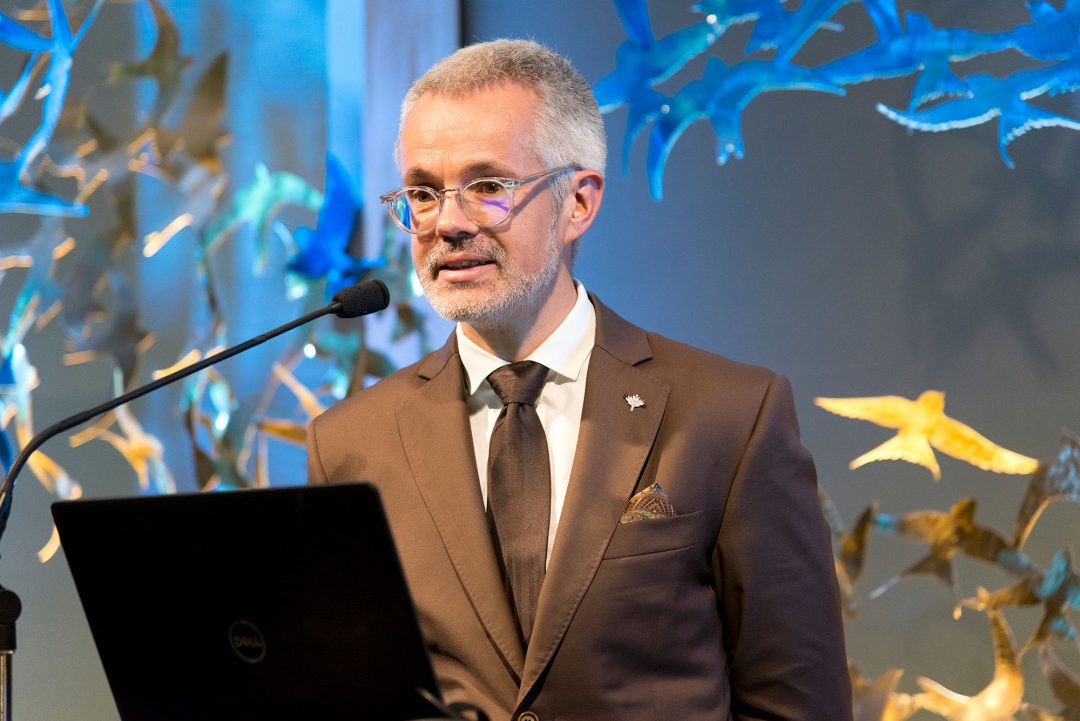 AUGMENTED LONGEVITY
2018 has been a landmark year for the Centre of Excellence on Longevity.
Positive results in our Research-Actions commitments have validated number of our existing projects, and allowed us to elaborate brand new programs. Innovative actions have also been undertaken in the fields of prevention, care continuum, caregiving and inclusive technologies; and these have already produced conclusive results, thereby highlighting their importance.
Every day of 2018, thanks to the help of our partners and the generous contribution of our donors, we endeavoured to push back the limits of human longevity.
We have delved into uncharted reaches, and are clearing the path to the future, ours and that of our children, so that all elderly persons may enjoy health, well-being and high quality of life.
We are the trailblazers of prolonged health, and will open new avenues of "augmented longevity."

Our most powerful, efficient and intelligent ally in this undertaking is technology.
Neural networks and artificial intelligence, self-evaluations, automated measurements, research modelling, accident prediction and prevention… Technology has put itself in our service, in all fields.
It moulds us, informs us, alerts us, guides our diagnostics and supports our decisionmaking, so as to make us quicker, more efficient and — let us hope — better.

Where to? Beyond acceptable care, humanity or ethics?
At the Centre of Excellence on Longevity, we do not believe so.
Paradoxically, technology allows us to better focus on the patient, the caregiver, the elder. On you.
What is necessary is for technology to support the human relationship, to achieve true augmented longevity.
Together, we can augment human intelligence with the help of technological intelligence.
For the well-being of all.
Dr Olivier Beauchet
https://ageteq.ca/wp-content/uploads/2019/01/Dr-Olivier-Beauchet_PhotoPierreLongtin_DSC_7172-1.jpg
721
1080
cl_admin
https://ageteq.ca/wp-content/uploads/2023/10/logo-300x77.png
cl_admin
2019-02-18 20:54:57
2022-03-14 03:43:16
A few words from our director